BRANDING EDMONTON
Branding starts from a logo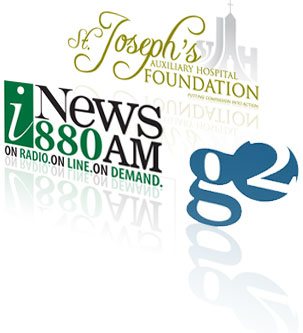 No business is complete without a coherent identity but all too many exist without one. As an owner, director, manager or employee, you know what your business stands for and what makes it different... but do your customers? Can your customers pick your logo out at a distance? Do you even have a logo? If so, what style and application guides have you developed to control its consistent use? These are questions that so many businesses overlook in the crush of day-to-day operation and these are the questions we will help you answer.
Our branding solutions
Whether you are looking for a simple logo design to begin your branding process, or a full identity package, Edmonton Sundial will help you develop your look through professionally designed logos, letterheads, business cards, envelopes, tradeshow dispalys and custom designed website, test it against your market and implement it throughout your business to make your business stand out above the crowd.
View our portfolio for more logo design samples
.