MOBILE WEBSITES
Is you site mobile ready? Mobile me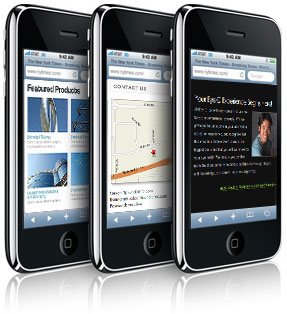 iPhones, Blackberries, Smartphones, iPads, Google Pads... people are taking the web wherever they go. These devices are now outnumbering laptops and being used to access information on products, services, and businesses at a rapidly growing rate.
You may have a web site, but do you know how it looks on the small screen? How does it perform on wireless mobile networks? Are the key information elements quickly accessible to a viewer on the move? These are mobile website questions we can help answer. From there our team will build a specialized mobile version of your site that detects mobile browsers and delivers the content best suited to the user and the device.
Our Mobile website solution
From Sundial Edmonton, with responsive designed mobile sites starting from under $1,000 for a small investment your business can be ready for the smaller screen.